Gavin & Helen's Wedding Information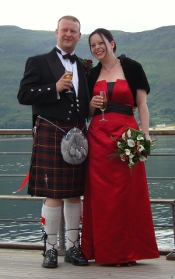 Gavin Cameron and Helen Maria Phillips were married on Friday 26th of June 2009 on the cruise boat "Souters Lass" on Loch Linnhe by Fort William in Scotland.
We've put together these web pages to let those that couldn't make it have a glimpse into our wonderful weekend.
Firstly, you can also read about how I popped the question back in September 2008.
The ceremony itself was a small affair for our immediate families only. However, on Saturday the 27th of June 2009 we had a céilidh in Dunblane's Victoria Hall for all of our family and friends.
We then had a fantastic 3 week honeymoon in Australia, visiting people and places all over: Perth, Brisbane, Cairns & Kununurra. A lot of flights (11 in total) and a lot of early mornings to get to various places (like the Pinnacles desert, El Questro, The Bungle Bungles etc.) by car, so it was quite exhausting - however ... it was great fun :-)
---
Since I've got your attention, I'd also like to make a shameless plug for the walk along part of the Great Wall of China that I did in April to raise money for Breast Cancer Campaign. Read all about it here and hopefully you may even want to donate to the charity too.
To give you a taster, here's the first photo that I sent back to Gavin from my mobile phone: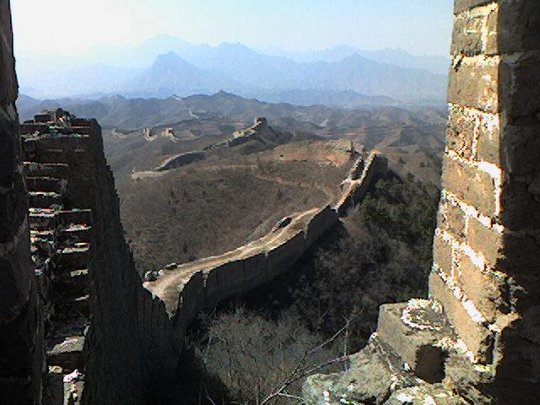 ---










Galleries
(* updated in last 14 days)
My Organisations