House Server [locutus]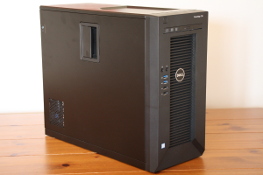 Like any geek of computers, I had to have a house server - not just for the sake of it though, this one is actually very useful, especially when it's connected to the house's Gigabit Network and Multimedia System!
This is actually the 3rd encarnation of my house server:
Version 1.0 [data]
My original server changed roles into a media PC that sat underneath the telly (and was subsequently replaced by a more powerful one that attached to the back of the telly, which was in turn replaced by a Raspberry Pi). As a server, it did its job well but it sometimes stuttered streaming music to multiple destinations.
Version 2.0 [v-ger]
All services (and files from many, many years) were transferred onto a more powerful Mini ITX PC which ran almost flawlessly for many years, until...
Version 2.1 [v-ger]
I had to upgrade the motherboard as the original one developed a fault. However, with the announcement that Crashplan were to drop their "home" service, I thought is was a good time to ruggedise my home server...
Physically bigger box, faster processor, but more importantly a ZFS RAID file system - meaning that accidental file deletions or the odd corruption were handled easily - leaving just the problem of total loss of data to worry about (a cloud backup solution takes care of that though).
The server runs TrueNAS version 12 and has drive redundancy for two of the four drives failing.
Along with this, TrueNAS Jails and a Linux Virtual Machine allow me to re-produce any of the services that I still require!
Services (well, it is a server after all!)
It currently provides all of these services:
* Why "emissary" I hear you ask? Well, I was originally goint to call it Sisko, but then realised that it sounds exactly like a major manufacturer of computer networking equipment, so I went with his other title in DS9.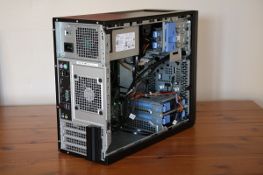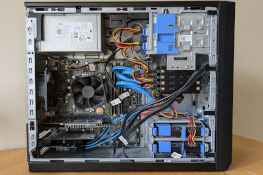 Anyway, here are locutus' specifications:
Specifications:
Retired Services:
In the past, my servers also provided these services (just FYI - handly links):
---










Galleries
(* updated in last 14 days)
My Organisations