Acer Aspire R3700 [borg]
This little black box was my main media PC that was strapped to the back of the living room TV and was a replacement for my Nano ITX PC - due to the limited spec of the old box, it just couldn't handle anything other than MPEG 2 / 4 videos. These days a lot of web video content is H264.
Now, since I've now got my Raspberry Pi performing as the media PC, this is a computer for the boys to play with.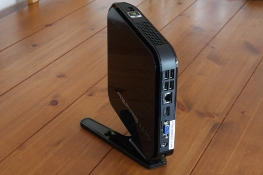 Obviously, it runs a proper operating system: GNU / Linux. The flavour of the moment (due to it's relatively low power) is Xubuntu 18.04 (Bionic Beaver).
Anyway, here are borg's specifications:
Specifications:
---










Galleries
(* updated in last 14 days)
My Organisations