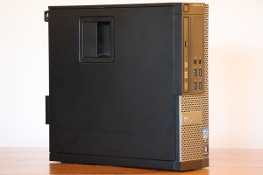 This was all of the prompting that I needed to get another PC up and running in the house:
Me: "Why are you moving that big chair out of your room?"
Alasdair: "Because everyone in the house has a computer in their room except for me!"
So, with a pile of the spare parts in the house, plus a few bits bought, the kids get another pretty fast PC for not much extra outlay: the desktop and soundbar were found for a good price on ebay; the SSD was removed from the Acer Aspire R3700 which now has an SD card to run LibreELEC; the HDD was spare (and actually was originally in the R3700); the monitor was spare, as it was originally bought for the kids using a Raspberry Pi.
This all makes a quad core Linux PC running Xubuntu 22.04 LTS (Jammy Jellyfish) which is more than capable of running Minecraft (and Steam too) with upgrade paths for when the need arises... like the addition of a better graphics card when I discovered that Intel HD 2000 won't even let Minecraft run!Unfortunately the boys are getting into Windows games, so I've had to dual boot :-(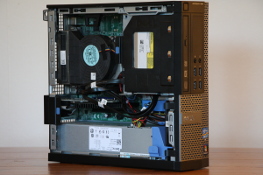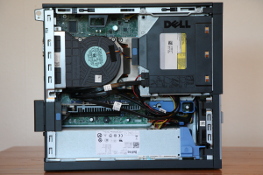 Specifications:
---










Galleries
(* updated in last 14 days)
My Organisations