Movember 2011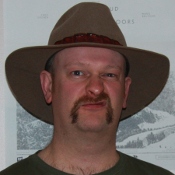 After taking a break for a couple of years from being a mustachioed monster, I decided that 2011 was the year to bring back The Rusty Tache!
After the dodgy 70's p0rn star moustache and the Victorian Granddad (as it was described by people), I decided to go for the more traditional dropped handle-bar or horse shoe moustache. It was to raise money for The Prostate Cancer Charity and the Institute of Cancer Research, through Movember, to raise awareness and funds for testicular and prostate cancer research.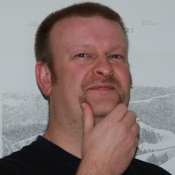 Obviously, the tache was grown in November and started off with a clean shave on the 1st of the month (well strictly speaking, a couple of days before since I forgot to re-shave on the 1st).
I had enough fuzz on my face to sculpt my tache by the 5th - unlike a lot of fellow Mo-bros at work!
I didn't go to the same effort of canvasing work mates as there were about 30 others in the building doing it, so between us there is a lot of money raised. My personal page managed to raise £280.00 (plus there was gift aid on top of that).
---










Galleries
(* updated in last 14 days)
My Organisations